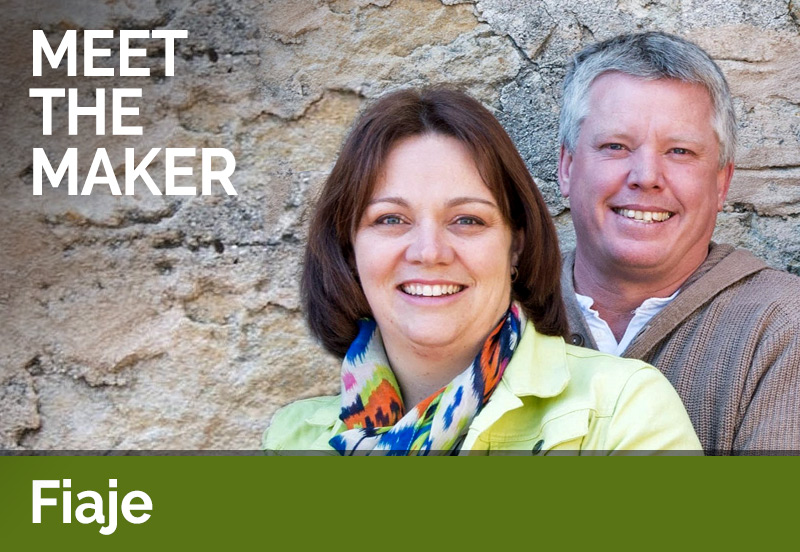 The Jammer with a taste for fresh
Amanda is not your average Jammer! 
Pronounced "fee-ar-sh' (standing for Fruit In A Jar Experience), Amanda is one half of the local artisan jamming business beside her husband Brett. She makes all her products herself – a range of small batch jams, chutneys, jellies, relishes and preserves that have our mouths watering! Their products using South Australian apples and pears as the hero ingredients include Apple Pie Jam (a crowd favourite), Apple Mint Jelly, Pear & Ginger Jam and Spiced Pear Sauce. 
They also have a variety of fruity chutneys, berry jams and relishes that use apples and pears to make up the flavour. 
The couple started Fiaje just over two years ago. Both having grown up in the country, they wanted to have jellies, chutneys and jams that tasted as close to the real fruit as possible. The business is a big buyer of the Hailstorm Heroes and they're passionate about everything local. 
We sat down with Amanda to get 
behind the scenes
 of her brand.
Why do you choose SA apples and pears for your ciders?
"To me, it's really important to actually taste the fruit in the product. The less time between picking and using the fruit the more flavour you get, and I always prefer to support local people. It's all about being South Australian to us. 
Because we get the fruit freshly picked we get that fresh crispness; if they've been stored for a long time or had to travel a long way you just don't get the same flavour." 
In your opinion, what makes your jams extra special?
"There are no additives or preservatives; it's just the fruit cooked down the way our grandparents used to! There's nothing artificial so the quality of the fruit really comes through the flavour and that's really important. If you don't have quality fruit, the end product isn't going to be very good." 
 What's been the key factor to growing your business? 
"We always get out there and go to a lot of markets for people to try it, and once they try our jam they can see the different between what you get in supermarkets to what you get from a homemade blend." 
Who is your ideal customer? 
"Someone who bases quality before price. Being homemade and using local products doesn't make it the cheapest product, but it does make it the tastiest. People say, "wow you can really taste the fruit!" and you can because it's actually in there compared to a supermarket brand." 
What do customers love about your jams? 
"That full-bodied, fruity taste. Once you've had it and tasted how good it is there's no going back. We cook in small batches which keeps that taste so strong."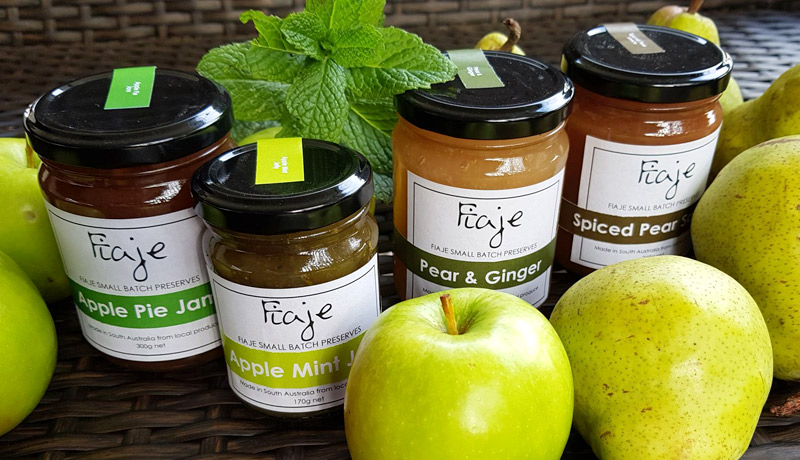 What's the most important thing to get right/hardest thing to master? 
"Getting it to set right – getting the consistent fresh fruit makes a big difference. If I make something with apples that I've picked locally, they have a very different effect on the jam than if I used something that had been sitting for a number of months. 
The freshness and the way it gels together is very different. Sourcing locally provides this freshness so I can keep it consistent." 
What's a common mistake people make when making jam at home and how can they overcome this? 
"The key to cooking any sort of fruit is bringing it up to boiling point as fast as you can to maintain the fruit flavour. It's easy to get a huge quantity of fruit and just make a big batch, but the flavour changes.
The vibrant colours come from increasing the temperature really quickly after adding the sugar, and if you don't then it goes really dark and dull."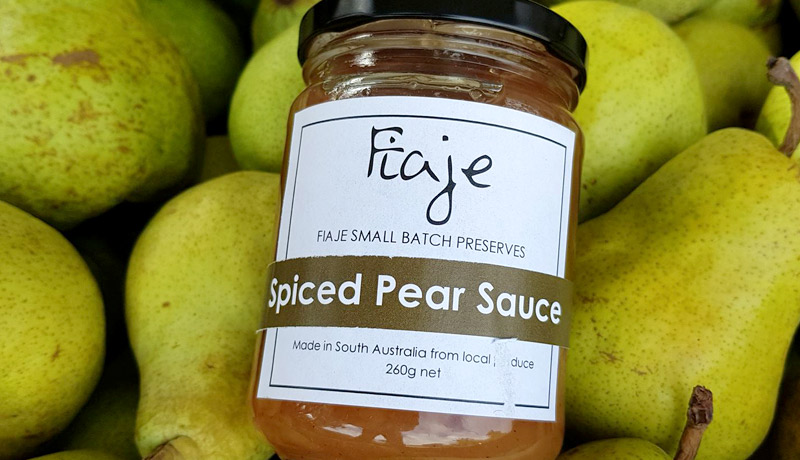 What's your favourite food to pair your jam with? 
"Either sour-dough toast with a sweet jam, or I like cheddar with most jams and pairing it with really nice cheeses. 
My son has the Apple Pie jam on toast with cream and he thinks it's just the best dessert ever! 
A lot of people use both the pear and the apple jams in yoghurt to give it that fresh fruity flavour." 
What's the secret to making the best jam?
"Definitely cooking in small batches – this maintains the flavour. Once you cook in a bigger batch it loses that zing and flavour of the ingredients because it takes so long to get to the right temperature that it really boils down before it comes up. 
I like to boil it hard and fast to get up to a temperature really quickly and jar it up to maintain that fresh flavour." 
Keen to try Amanda's Jam?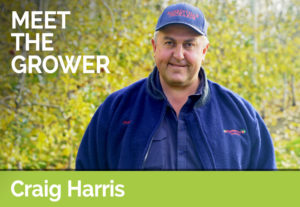 Who grows your apples and pears? People like Craig do!