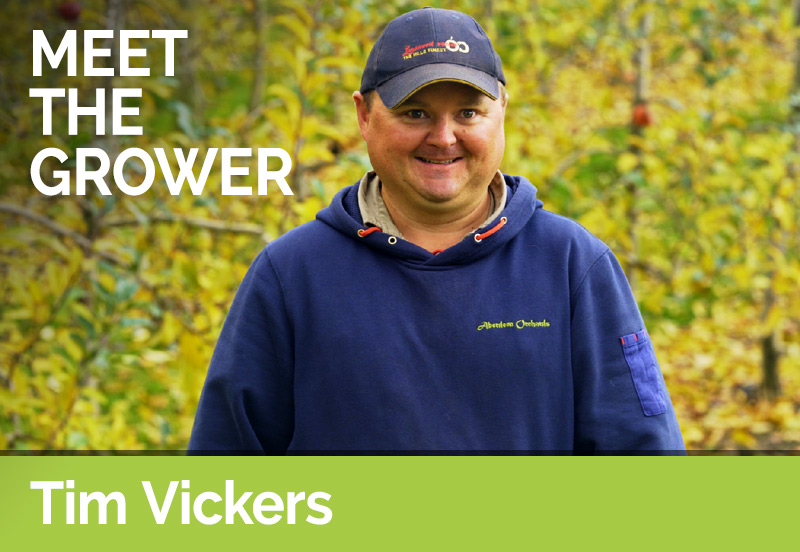 Who grows your apples and pears? People like Tim do! Get Munching South Australia!
Tim has worked at his family farm Aberdeen Orchards in Lenswood for 20 years!
The land was originally purchased by the Vickers family in 1889, and Tim – a fifth-generation grower – now manages it with his father John and younger brother Jamie. It was originally purchased because of the well-renowned fact that the Lenswood Region is one of the best micro-climates for growing pome fruit.
The team grows a range of Galas, Pink Lady, Rosy Glows, Fujis, Rockit™, MiAppl, Bravo, Kanzi and Red Loves, as well as a handful of Bosc pears.
Tim says the most satisfying part of growing apples and pears is continuing a proud family tradition growing some of the best fruit in the world!
He enjoys being involved in every stage of production, from planting a root stock to harvesting a high-quality piece of fruit.
Tim says people can expect South Australian products to be the highest quality of fruit, which are maintained through the growing, packing and marketing stages.
"We as an industry take pride in our product – a pride that has evolved with the 'rich' history of growers, most of whom are fourth- and fifth-generation."
As a grower, how important is the consumer to Tim?
Tim points out that with no consumers there is no business growth.
"We must sustain best practises and be aware of our markets so that we continue to deliver the needs of our market," he says.
"We are forever re-inventing our product. When I came home a lot of our orchard was more than 30 years old; now we have more intensive plantings that are less than 10 years old."
Tim and his family are always adapting over the years to work with new technology.
Micro sprinkler irrigation has been one of the major changes for Aberdeen Orchards, allowing them to conserve water use so they have sustainable water sources. The team has covered 60% of their orchard with environmental nets, helping to protect the fruit from hail, wind and some heat.
They also maintain and upgrade their farm machinery to take advantage of efficiencies, such as computerised spray units and tractors that best suit their terrain, as well as use weather stations and IPM monitoring.
Tim is proud to be involved in an industry that cares about each other, the consumer and that of their future.
"The industry is a united group of growers that is well represented by our industry leaders and grower organisations," say Tim.
When Tim's not working hard to produce delicious apples, you'll find him either camping, V8 motor racing or watching the Adelaide Crows tear up the field.
So get Munching South Australia!
Aberdeen Orchards
Tiers Rd, Lenswood, SA 5240
P: 08 8389 8429
E: timvickers@internode.on.net
Instagram: @aberdeenorchards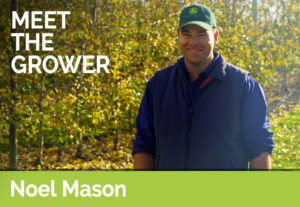 Who grows your apples and pears? People like Noel do!