Industry services
The Apple & Pear Growers Association of South Australia offers a range of industry services to meet the needs of grower members and their commodity groups.
Production
South Australia has been producing apples and pears since the 1860's with over 85% of the crop coming from the Adelaide Hills and the remainder from the Riverland and South East.
The relatively cool climate, good quality water and soil of the Adelaide Hills and South East regions lead to the fruit produced from these regions being renowned for its quality, while the warmer Riverland climate lends itself to sweet, early ripening fruit that is amongst the first to mature in Australia.
In 2014, South Australia produced around 10% of the national apple crop and 5% of the national pear crop. The gross value of production of the state's apple crop in 2012/13 was $46.7 million and $9.2 million for the pear crop.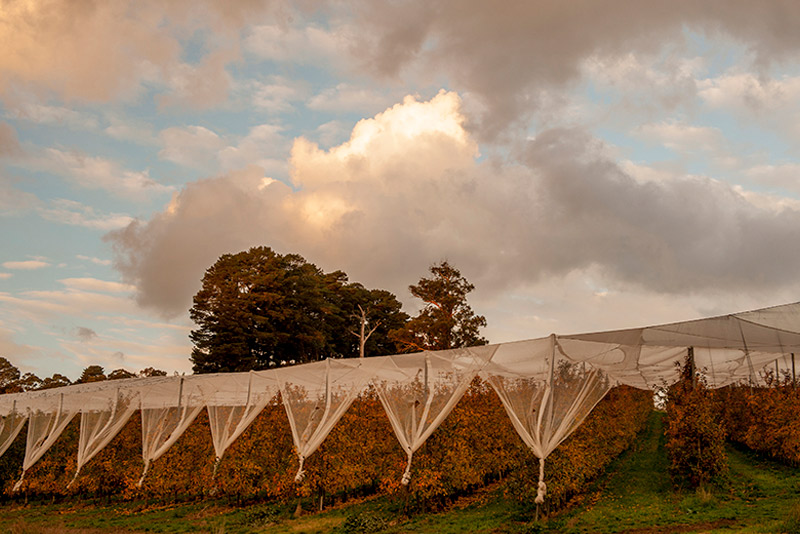 Our story of family heritage
Many local families have been inextricably linked with the picture-perfect, flourishing orchards and the sweet smell of an autumn apple shed for almost 150 years. There's a comfort in knowing that the apples and pears on your table come from families whose fruit growing skills are the result of generations of accumulated knowledge.
Families like that of grower Graham Mason whose childhood playpen was an apple crate in the orchard which his grandfather established in 1912 and in which he now works with his extended family. Or past Australian 'Farmer of the Year' Robert Green who enriches the stored knowledge of his family heritage with a modern, progressive attitude and a proficiency acquired from constant observation, learning, adoption and adaption of modern techniques.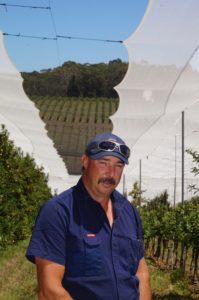 Our Fruit
South Australia is well noted and celebrated for fruit of exceptional quality – due in equal parts to:
climate
excellent water quality and dependable rainfall
rich loamy soils
the care and attention given to growing, picking and packing this popular fruit
Apples and pears come in many different varieties. Among the most common and popular are Pink Lady™, Royal Gala, Fuji and Granny Smith apples and Williams, Packhams, Beurre Bosc and Corella pears. However there are many more varieties grown and available.
While these established classics are always to be found, growers are constantly redeveloping their orchards, dedicating a percentage of their growing space to the production of new varieties. Always keen to stay on the cutting edge of production, growers constantly seek to perfect alternative contemporary strains to suit new markets and to provide fresh, new eating experiences to existing consumers. Jazz™ and Kanzi™ are two of the newer varieties coming into production while many more are to follow in the years ahead.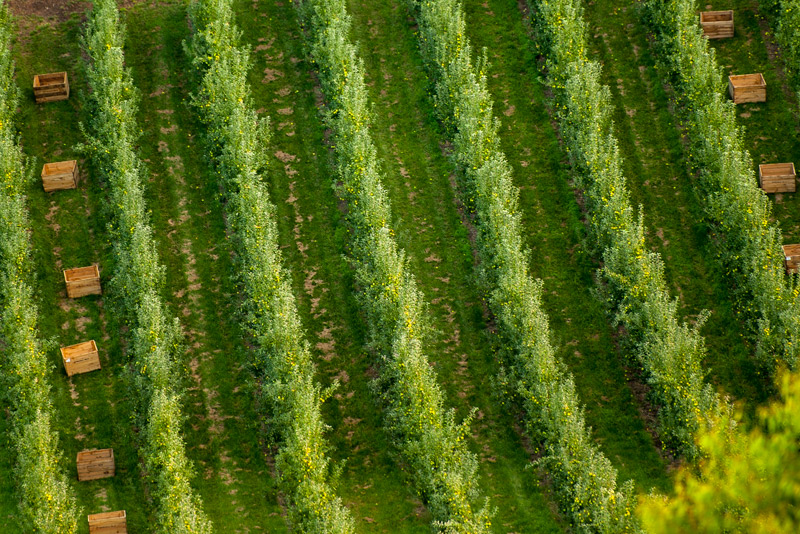 Regional Caretakers
Generations of apple and pear growers have taken their role as caretakers of the land seriously. Water management is of prime importance as much of the production occurs in the catchment zone for Adelaide water supplies and orchard practices have evolved over time to maximise targeted fertiliser delivery and minimise run-off in order to protect soil and water quality.
Taking advantage of the relatively few pest pressures, South Australian growers are able to undertake careful and holistic pest and disease management practices.
Evolving growing, production and processing methods
South Australian producers are also constantly exploring new, modern growing techniques in an effort to innovate, improve and enhance their orchard practice. High quality fruit production has been maintained by development and utilisation of new technologies that meet the needs of orchard management in the steep hilly terrain. This process is assisted by a crop of younger generation growers driving new ideas including a burgeoning fresh juice and cider industry.
Investment in infrastructure is a growing feature of the modern grower in their efforts to maintain and maximise production and quality. As a result of this, permanent netting to protect crops from birds, along with high density orchards is becoming an established sight on local hillsides.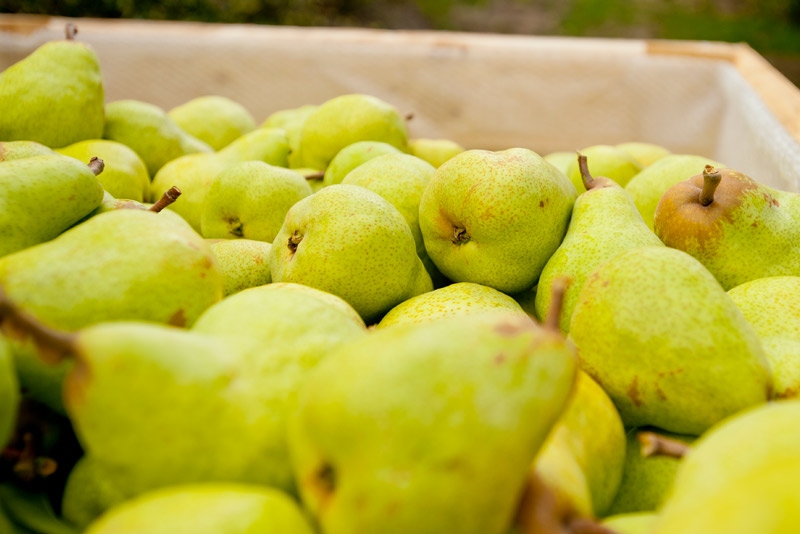 Recognition
Many of the region's growers have been recognised nationally for their innovative orchard practices. Awards include:
Young Grower of the Year Award 2015 to fourth generation orchardist and apple grower Joel Brockhoff of Otherwood Orchards at Lenswood for his commitment to orchard productivity, research engagement and industry participation.
2015 Rising Star of the Year Award to brother and sister team Joseph and Joyce Ceravolo of Ashton Valley Fresh, the juicing arm of Ceravolo Orchards, for their role in developing a new system to improve the recovery of juice from their fruit.
With this winning combination of environment, skills and knowledge, innovation and family commitment, the future of the apple and pear industry in the Adelaide Hills certainly looks bright.