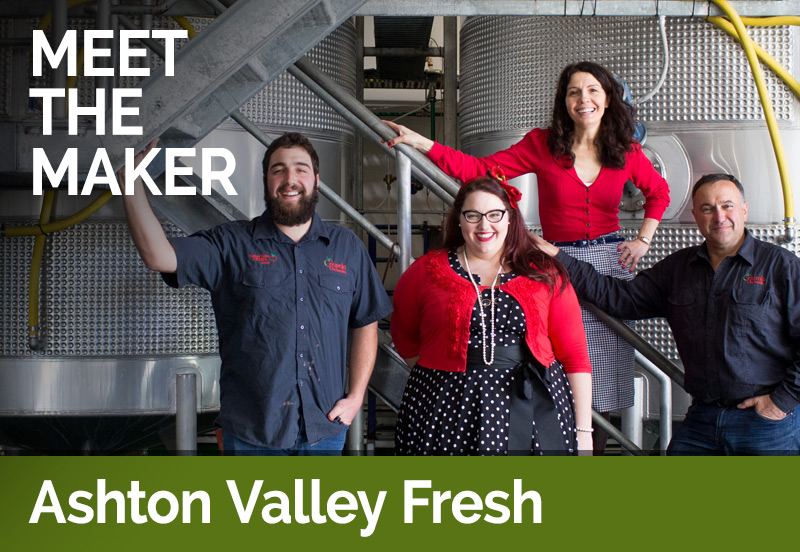 The Juicers with a goal for good
Joyce and Joseph are not your average Juicers! 
 The brother and sister run the juicing business together. The majority of their juice goes towards cider – their main partner being the Hills Cider Company – and the retailer juices are a fun side-project. 
The juicing business was developed once their Dad, Tony recognised a great need in the local industry: many local orchards in SA were having to sell their apples interstate for juicing at a fraction of what they were worth.  
In 2008, with no customers on the books, Tony made his first batch of retail apple juice. Soon after Steve Dorman (co-founder of the Hills Cider Company) approached him and said he wanted to start a cider business. Tony supplied him with 1,000L of juice every month for a year and the two companies started to grow together. Today Ashton Valley Fresh produces 2.6 million L of juice for the Hills Cider Company. 
We sat down with Joyce to get 
behind the scenes
 of Ashton Valley Fresh.
Why do you choose SA apples and pears for your juices? 
"I don't think it's unknown that South Australia has some of the best produce in country. The Adelaide Hills has the best conditions for growing juicy, sweet apples. We get quality fruit of a good size that has a really good balance of flavours, and that's why we like to source from the Adelaide Hills. 
In previous years when apples have been short we've had to source interstate, and the fruit just isn't the same. You can tell it's come from a different region, which is crazy! 
To know the apples have come from a different region just because of the flavour is really interesting." 
In your opinion, what makes your juices extra special? 
"Joseph has a special blend of apples that he uses and doesn't share this with anybody. We're both passionate about what we do and every litre that comes out of our production facility is made with love and commitment to what we do and the environment."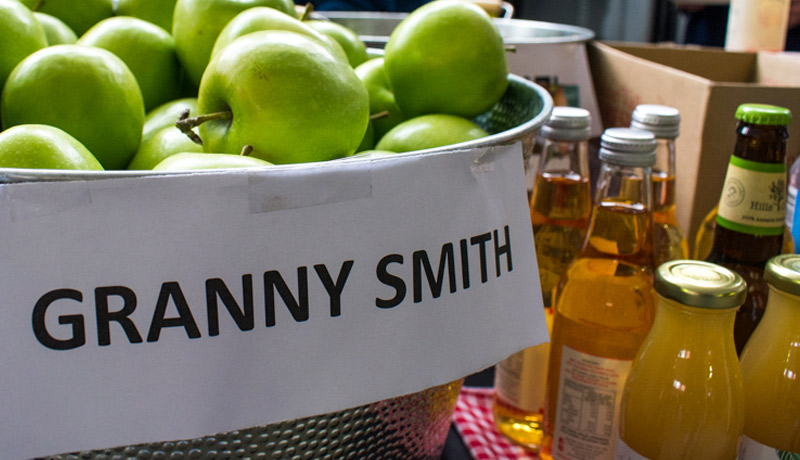 What has been the key factor to growing your business? 
"We were extremely privileged to have Dad start this business at the beginning of the cider boom, which has certainly helped us along. We're vertically integrated: Ashton Valley Fresh does as well as it does because Ceravolo Orchards and the other local orchards support it.  
Joseph and I work hard because we want it to be a success – we need it to be a success for Ceravolo Orchards and the other local growers. We want everyone to be sustainable and to be able to grow their apples in the future and we're part of that chain." 
Who is your ideal customer? 
"Someone who is conscious of quality and happy to pay for that quality. They have their mind turned towards sustainability; we don't produce anything in plastic because it's not sustainable and that's not aligned with our brand values. 
They are someone who has a discerning taste because every litre of juice that comes out of the plant is essentially balanced to perfection. We don't put out anything we wouldn't drink ourselves, and we have high standards."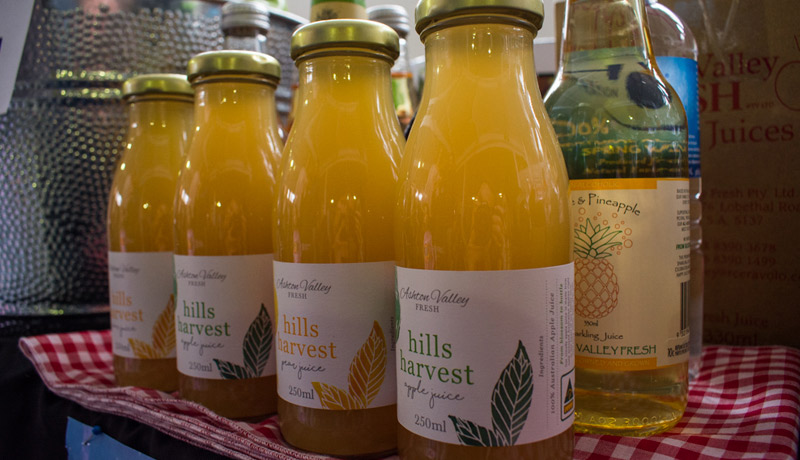 What do customers love about your juices?
"A lot of comments are it's the freshest, lightest coloured juice they've ever had. A lot of people support us and we're so grateful because we're local, sustainable and we give back to our community. There's also a history in our story, which people love."
What's the most important thing to get right when making juice as a retailer? 
"Trying to get consistently good products to the consumer that tastes as fresh and looks as good as the day you squeezed it." 
What's a common mistake people make when juicing at home? How can they overcome this mistake? 
"Only juicing one variety of apple. They should be blending varieties for a good balance of flavour."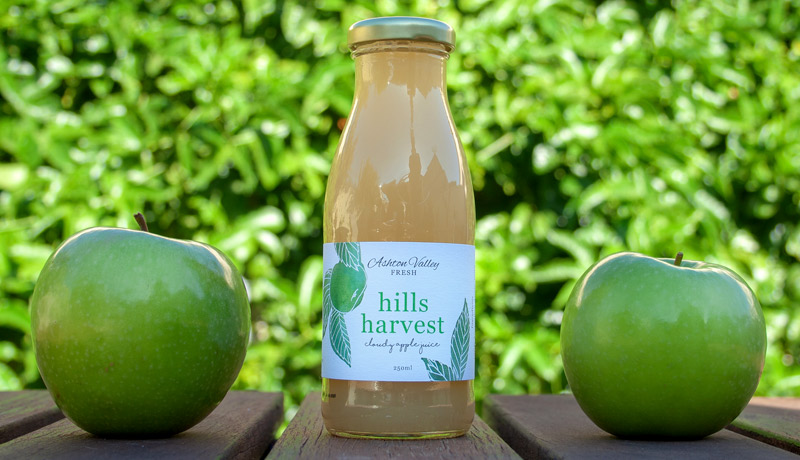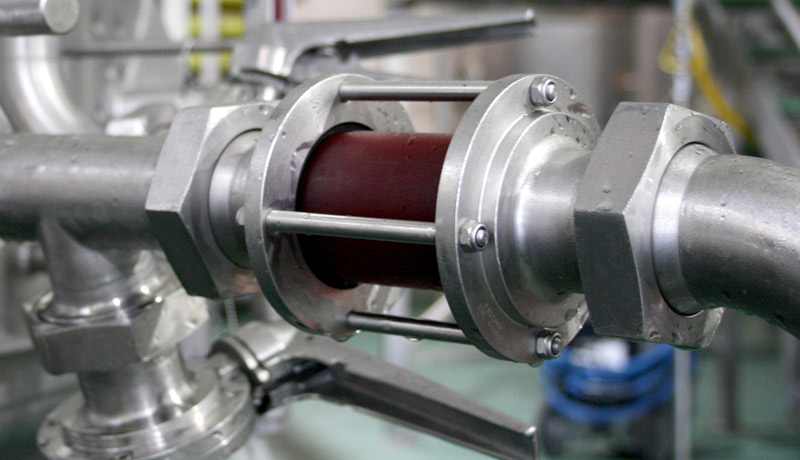 What's the secret to making the best juice? 
"There's so much: you need a well-rounded mouth feel that includes sweet notes and tart notes; a certain level of sugar (but not too much) – the same with acidity; you want to make sure you don't use too much of one apple and not enough of another. For example, use too many Royal Galas and it will go really dark; use too many Granny Smiths and the juice goes quite tart." 
What's your favourite blend using SA apples or pears? 
"I love our Apple and Passionfruit. It's one of the more expensive juices we make, but it's just delicious. The passionfruit is fresh fruit pulp made from a producer in Queensland – another family company. I feel like we share the love when we make that one." 
Keen to try Joyce's Juice?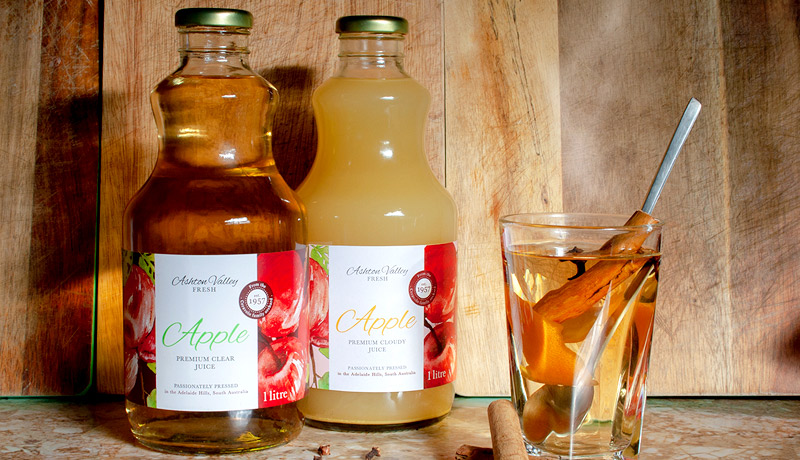 Ashton Valley Fresh
Main Lobethal Road, Ashton, South Australia, 5137
P: (08) 8390 3678
E: ashtonvalley@rceravolo.com
W: www.ashtonvalleyfresh.com.au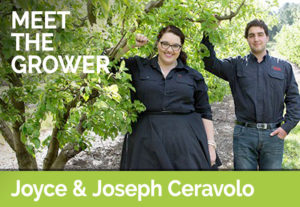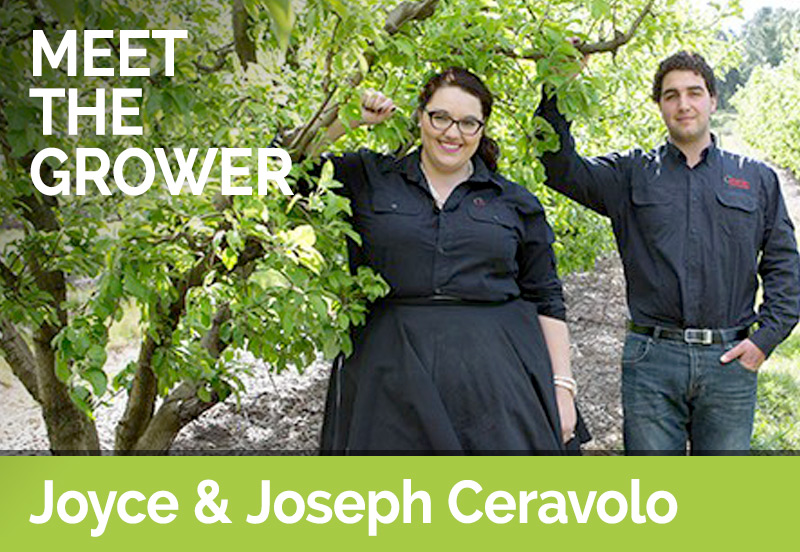 Who grows your apples and pears? People like Joyce and